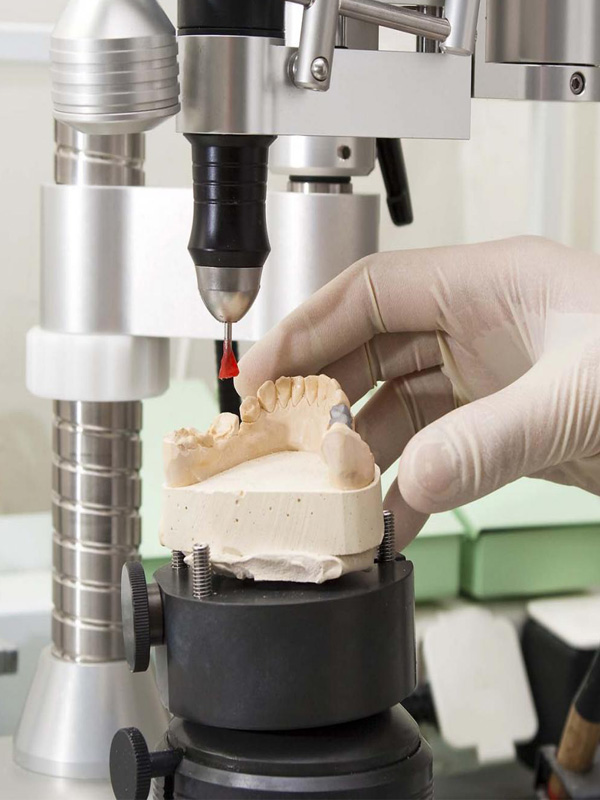 Dental Lab
Pitakoudis George - Dental Technician
|
Alexandroupolis
---

• George Pitakoudis studied dental technician at TEI of Athens and graduated in 1999.
• Practiced the profession for 4 years in dental laboratories so as to gain experience.
• In 2003 he opened his own dental laboratory in Alexandroupolis.

The close personal cooperation with the doctor, the many years of experience and the quality of the materials, guarantee the perfection of the works in aesthetics and functionality.
That is why we have created a state-of-the-art dental laboratory, organized and well-equipped, but at the same time covering all your requirements for high quality, elements as necessary for a cooperation as direct and as delicate as ours.

The consistency that we have in combination with the high quality materials and services cover the needs of every dentist.
---
Contact us
We are at your disposal for any information. We work with dentists throughout Evros and Thrace.